Careers – Work at Euphoria
Work At Euphoria
See a position that interests you? Apply today!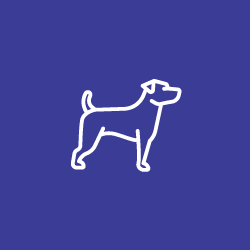 Dog Friendly Office
Life is better with dogs. Period. Bring your pooch to work any day of the week.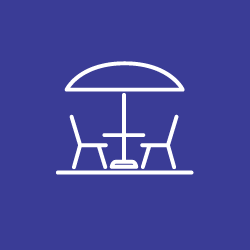 Rooftop Patio
Take a brain break and get some sunshine.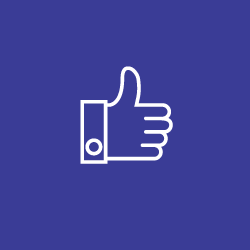 Great Coworkers
Spend each and every day with some of the finest people.
Careers – Technical Recruiter – Flexible Position
Technical Recruiter - Flexible Contracts

We are looking for two Technical Recruiters for Flexible Contract Roles  

Euphoria Talent helps clients source talented people for strategic projects – a marketplace where diverse professionals can connect with world-class employers who know that companies win when they have the best on their team.

The Role:

We are looking for amazing people for two contract positions (12 months) with the potential for full time employment for the ideal candidates.

About You:

You are an experienced Technical Recruiter who loves connecting great people with their ideal job. You believe that work can be more than just a job and want to join an inclusive and supportive workplace. You enjoy a challenge and are motivated by milestone achievements. You love the fast paced environment of a people, technology and connecting diverse talent to their next great role or project! You enjoy working with world-class customers and and the talent you are looking to place. You care. You take the time to speak to everyone that applies because you know that they may be a hidden gem for the role you're recruiting for or the next one around the corner. If this sounds like you, let's talk.

Role:

You will:

Support our technology recruiting vertical across all lines of business
Build up the technology vertical by helping to attract new users and clients to our platform
Design custom solutions for our customer base

Skills:

Your skills are mad!  You have:

3+ years experience of full-cycle sourcing and recruiting experience, preferably with a tech start up
Successful track record of identifying exceptional talent while hitting aggressive growth metrics
Experience recruiting for technology & engineering teams in large corporations
Ability to manage multiple mandates and changing priorities
Strong data analysis skills to identify trends and adjust strategy as needed
the ability to work as much as you can.

Flexible Details

Remote
Work as much or as little as you like!
Travel: No

We're just getting started. Join us in building a world that works better.
Jobs – Full Stack Developer Intern – up to 3 months
Full Stack Developer - 3 months

We are looking for a full stack developer for a 3 month intern position. 

Euphoria Talent helps clients source talented people for strategic projects – a marketplace where diverse professionals can connect with world-class employers who know that companies win when they have the best on their team.

About You:

You are just starting out on your technology journey. You believe that work can be more than just a job and want to join an inclusive and supportive workplace. You enjoy a challenge and are motivated by milestone achievements. You love the fast paced environment of a tech start ups. You enjoy challenges and aren't afraid to suggest new and creative solutions to the team. You care. You take the time to do a great job because you know that this is about building a diverse and and inclusive workforce.

The Role:

You will work on back and frontend development type activities that could include:

Designing user interactions on web pages
Developing back end website applications
Ensuring responsiveness of applications
Working alongside UI/UX designer for web design features
Working with lead developer to implement new functionality
Seeing through a project from conception to finished product
Updating existing APIs, designing and developing new APIs
Staying up to date on developments in web applications and programming languages that may help us to scale

Skills:

You are keen to have mad skills! You are:

Currently a university student enrolled in a co-operative program or have recently graduated within the last few months.
Experienced with React (specially with function based application);
Have heard about other technology like Ruby on Rails, Contentful, and APIs
Keen to solve problems and love a new challenge to dig into.
Happy to work with others in a collaborate team with other developers and product designers.

Flexible Details

Remote
Up to 37.5 hours/week
No Travel